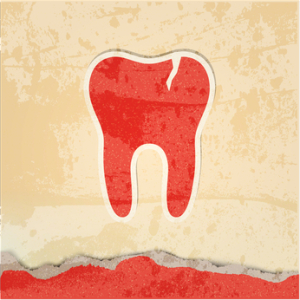 We tend to think celebrities are perfect, but they can have accidents and imperfections just like the rest of us.  Following are stories about how some famous people have ended up with a chipped tooth.
Taylor Swift chipped a tooth while on tour with her Red tour in 2013.  While performing in Pittsburgh, she brought the microphone up to her face too quickly and ended up hitting her front teeth with the microphone.  Her tooth was repaired and her smile is once again picture perfect.  Hillary Duff's teeth also suffered an unfortunate incident with a microphone, which resulted in a chipped tooth.
Tom Cruise and Jim Carrey both had accidents as children that left them with a chipped front tooth.  Tom Cruise was hit by a hockey puck, and left with a broken tooth.  He normally wears a crown, but took the crown off for his 1983 film, The Outsiders.  Jim Carrey fell off of playground equipment in his youth.  Like Cruise, he normally wears a crown.  He took his crown off when he played the part of Lloyd Christmas in the Dumb and Dumber films.
The Voice judge, Shakira, reportedly chipped a tooth while biting into a cookie during a break from filming in 2012.  She was quite surprised to be left with a piece of tooth in her mouth!
It's not always something as benign as eating a cookie that causes a celebrity to chip a tooth.   Florence Welch, the front woman for The Florence and The Machinechipped a tooth while partying with Kanye West and Lykke Li in New York City in 2012.
Katie Holmes and rapper Nas have both been photographed with chipped teeth.  Katie Holmes apparently had her chipped teeth fixed soon after the photograph came out in 2008.  Nas waited until he made money as a rapper before heading to the dentist for his perfect smile.
Jerry Rice,  thought to be one of the best players ever to play in the National Football League, chipped several teeth during his career.  He played for the San Francisco 49ers, Oakland Raiders, and Seattle Sea Hawks throughout his twenty years in the NFL.  When he was no longer on the field, he had his teeth repaired through cosmetic dental surgery.
The famous jazz trumpeter. Chet Baker,  had many chipped teeth after he was beaten while trying to buy drugs in 1968.  His mouth was so badly damaged that he had to get dentures in order to be able to continue to play the trumpet.
Rumor has it that rapper Fabolous chipped his tooth in a boxing match with fellow rapper Mase early in his career.  Another story goes that he chipped his tooth balancing a basketball.  Either way, in 2011, Fabolous had the tooth fixed, citing he was too old to have a chipped tooth as his signature look.
One celebrity went in the other direction.  In 1998, Brad Pitt had his front teeth chipped so his character, Tyler Durden, would appear more realistic in the film The Fight Club.  After filming, Brad Pitt did have his teeth fixed and his smile restored.